Every few years my birthday lands on Father's Day and this in my year to share. I guess I can lol just playing the older I get doesn't really matter. I am really excited I have been so good on this diet for 10 months or so I haven't cheated (well once in February I had a sugar cookie when I was at a plateau and a friend suggested eating something to jumpstart my system. Besides that I have stuck to it and as you can see have been doing pretty darn good! I'm down 104.8lbs and 9lbs for my goal weight (well the one that I first set I may go an extra 10 after that but that is another thing).
With Sunday being Father's day the restaurants are going to be crazy. I've been dying to try Cheesecake Factory since my friend Debby at Just Breath told me about a low carb cheesecake they have. I've resisted but I made a promise to myself that on my birthday I would have cheesecake! And a low carb version at least doesn't make me feel too guilty. We do have to go early since Rick's work schedule changed, so maybe I'll do their breakfast with cheesecake ... LOL. I've been promising myself cheesecake for over a year now so I don't care what time of day it is I'm having it!
PLUS my women's group ladies are going to take me out to dinner on Saturday night! I'm so excited to go out!
Thai Lettuce Wraps (minus the sauces)
If I have to have breakfast I'll do the Steak & Eggs (minus potatoes)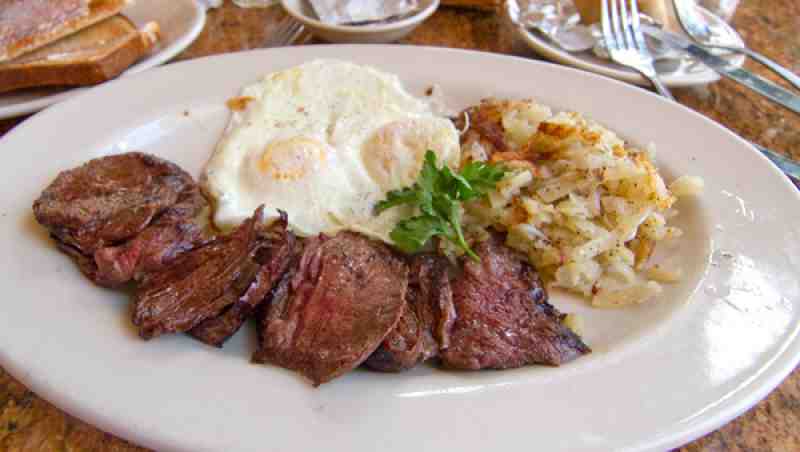 And for desert - Low Carb Cheesecake (mine will be minus fruit)
And for my birthday Gift Rick bought me this.
I want a bigger one but that will come hopefully in a few years.
Hope you all have a wonderful weekend, I'm very excited to celebrate my birthday this year with some great friends and the hubs.