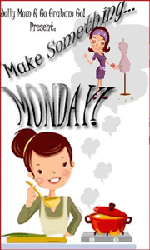 Have some ribs you need to cook up? Well here you go, you'll love this recipe. Rick and his buddies devoured this up, I think I got one? I'm not sure ... LOL :). Enjoy

What you need!
Oil in Pan
Add some garlic (thank you Costco)
Add minced onions
Add mustard
Add Tomato Sauce
Add Sugar
Add in Soy Sauce (Again thank you Costco)
Add Apple Cider Vinegar
Add BBQ Sauce
Add Hot Sauce
Add Salt
Bay Leaves and rub on the ribs
Yummy out of the oven!
1 c. chopped onion
1 tsp. instant minced garlic
1/4 c. oil
2 tsp. prepared mustard
1 c. tomato puree
2 c. sugar
2 tbsp. soy sauce
1 c. white vinegar
2 bay leaves
1 tsp. hot pepper sauce
1 tsp. barbecue spice (optional)
2 tsp. salt
Directions:
Arrange beef ribs on rack in baking pan. Saute onion and garlic in oil until golden. Add mustard, tomato puree, sugar, soy sauce, vinegar, bay leaves, hot pepper sauce, barbecue spice and salt and simmer about 15 minutes. Strain.

Brush barbecue sauce generously over beef ribs, covering them thoroughly. Bake at 375 to 400 degrees for 45 minutes, basting frequently with sauce until beef ribs are tender and well done. Store any remaining sauce, covered, in refrigerator.

Makes 8 servings.
If you're wondering why the pictures are not in a collage, I made up this a few months ago. I'm so tired this Sunday night so I'm reaching into my premade up post. Hope you have a wonderful Monday!