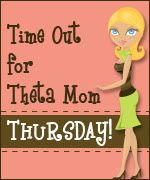 Check me out I had a little me time this past week! I know hold on Betsy it doesn't happen often and I took full use of it! Fridays I usually work a half day since I work Saturday mornings for a few hours. I've been taking Caden to daycare this day and Cole at school makes the house real quite. This day is usually clean up, any volunteer work, maybe grocery shopping most days I finish up and before I know it's time to pick up Cole!
This past Friday I made it my mission to take a little time. Last week was super busy with work and it was looking like Friday would be the same but I was able to slip out for 2 hours! 2 glorious hours to myself, I took a new book (Thank you to my Santa Swap) and made it my mission to relax and get my toes and fingers done! I hit the little salon just down the street and had BIG plans for relaxation!
Ok we know I have kids, I love them but when I go for a little me time I would love it to be just that. My nail lady is great she has a shop attached to her house, her kids usually are in the house and it's great. Well Friday dad was home suppose to be watching the kids and my lovely 1 1/2 hour pedi, mani and eyebrow waxing was with little kids running jumping on the chair next to me. Poor nail lady she was so frustrated has the same complaint as most of us about how dad was suppose to be watching them. It wasn't her fault I was mad, just a little disappointed these precious few hours to myself for peace, quite and reading time wasn't so much!
So Yeah I had a little me time but it was almost being at home, but hey I didn't have to yell at the kids to shut up (even though I wanted to) and I had pretty toes, fingers and eyebrows! LOL
Check me out!
Yes this is how I show off my pretty nails, to my keyboard!
Here are my nails, aren't they pretty
And here they are 5 days later ... LOL