Wowzer the weekend flew by and with a Holiday I'm barely getting a moment to sit down. So it's time to pull into my predone recipes I have for my emergency Monday :). This is a recipe I made probably a year ago, yes I have recipes to post from that long ago. Hello I try to make at least 4 or 5 new ones a week and share 2 a week so I have so overlap ... hehe :).
This is a great one for today since we're all tired from staying up last night and who the heck wants to cook on a PAID Holiday, oh yes doing a jig! So here you go easy one for the crock pot!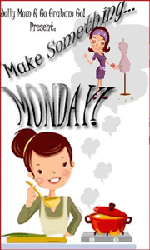 As you may know by now I'm all about the easy and quick but must be tasty! I found this amazing recipe on Cooks.com my new best online buddy... LOL. It's super easy and really does taste like Sweet and Sour!
Add green pepper
(Yes and the liner)
Add onions
Add a cup of brown sugar
Add a 3/4 cup of ketchup
Add Pork Chops
Safeway was having one heck of a deal!
$1.35 lb! Yup it went from $35.03 to $10.98 my kind of deal
Enough for 3 meals!
Stir it all up!
Ok she says not to stir, but I just couldn't help myself
We love garlic so I added some
Ok already! Cook on low for 8 hours.
Come home and it's smelling so so yummy
So tender the bones fell right off!
Served over rice!
CROCK POT PORK CHOPS
Layer sliced green pepper, sliced onion, pork chops (uncooked and boneless). Add another layer of green pepper (sliced) and another layer of sliced onion. DO NOT STIR, just layer.

Completely cover with lots of brown sugar and then cover all with ketchup. Cook on low heat all day. Tastes like sweet and sour pork.