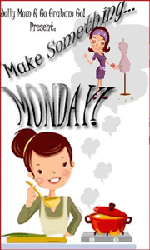 I will be the first to admit when I've been wrong in the past, well since it rarely happens it's easy to say I was wrong ... LOL. So yes it's good to use left over ham for other meals, and heck I got 3 meals out of the half of ham I made. Of for those who know me, know I cringe at the thought of cream corn! When I found this recipe on Betty Crocker's website I was thinking ok, maybe I'll just have something different that night. But to my amazement the Bisquick (aka Wal-Mart Version) soaked up the juice and made it a very yummy recipe, actually one that I hide the left overs of and had for lunch the next two days! So take that! LOL, enjoy yet another super easy dish!
What you need!
Yes I had to go to the grocery store for the corns and green onions.
Add Bisquick wannabe to the bowl
Add the cooked ham (cubed)
Add the cheese
Helper came in just the butter
Add in green onions
Add in the eggs
Add the cream corn
(Yes I was gagging as I was dumping this)
Add in the Mexicorn
(I knew I should have bought this on sale the week before, but what would I need it for. Hello)
Put into casserole dish
Here it comes out all fluffy and yummy!
Ok not the prettiest presentation, but still yummy.
(Yes, take it from this cream corn hater)

Ham and Corn Casserole
2 cups Original Bisquick® mix
1 cup finely chopped cooked ham
1 cup shredded Cheddar cheese (4 oz)
1/4 cup butter or margarine, melted
4 medium green onions, sliced (1/4 cup)
3 eggs, beaten
1 can (14.75 oz) Green Giant® cream-style corn
1 can (11 oz) Green Giant® Mexicorn® whole kernel corn with red and green peppers, drained
1. Heat oven to 350°F. Spray 11x7-inch (2-quart) glass baking dish with cooking spray.
2. In large bowl, mix all ingredients. Pour into baking dish.
3. Bake 45 to 55 minutes or until golden brown and set. Let stand 5 minutes before cutting. Cut into squares.


High Altitude (3500-6500 ft): Use 13x9-inch (3-quart) glass baking dish.
Sorry Amy I know how you hate pork, but it was so yummy :)