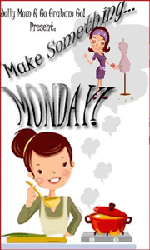 This wasn't one of my top 10 favorites I think it may needed to cook longer then they said, noodles still a little crunchy. But it is a good quick and easy meal, and it's better then the box mac and cheese! Yes another recipe from my Betty Crocker emails, tell you we would never eat with out them.
What you need to make it
Add the mac (not cooked)
Add the cheese
In bowl mix the bisquick
Yummy and melted!
Doesn't that look yummy!