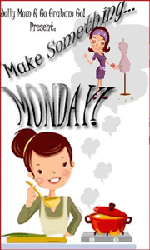 I had some spinach left over from the night before and wanted to make sure it didn't go bad so I entered in google a search for spinach and the ground beef I had left over and tada out popped this recipe. You all know how much I love quiches! This was not a let down and was very yummy and the best part it was EASY to make! Hope you enjoy!
Hamburger Spinach Quiche
Ingredients
Directions
ALEXIS NOTES: You know me it's all about easy so it was put everything in the crust no heating it first. I've never found any problems so hey I go with it! Also switched heavy cream to my Fat Free half and half. Also had a half of a red onion so that is what I used.