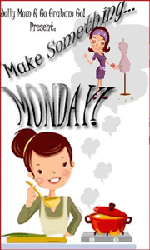 Today I bring you the dino shaped PB&J sandwich. Cole was really big into PB&J for about 3 months, we now have moved onto speghetti O's. Thanks to the wonderful staff at his school they allow me to pack stuff they can heat up. Back to my dish of the day ... LOL not really a dish but heck it's still cute! So with homemade bread we make this very yummy PB&J, enjoy :).
Start with home baked bread.
This was a very yummy one made with a little molasses!
Cut off a slice of bread
Get the dino cutter out and place on the bread.
Aren't they cute dinos :)
Jif for the choose moms.
Or the mom that buys what is one sale :)