My friend Melissa is having a Retro Party and I had to find some photos :). Lucky for me I did a post last year, so I'm re-blogging it ;). HEHE now that is some hair!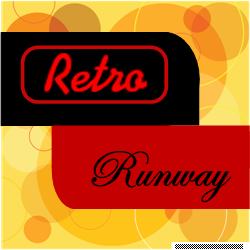 Mom and Dad's Wedding! 3rd Grade.What is up with the crazy hair ... 4th Grade Still crazy hair but check out the earrings. 5th Grade Well the hair grew and more groovy earrings 6th Grade






Ok Diana over at

Diana Rambles

(also an amazing blog designer if anyone is interested

Custom Blog Designs

) has Family Foto Fun Friday each week. Were you have a whole week to post a picture for that weeks challenge. Usually I'm really bad and post mine on Thursday (the last day of the challenge), but today I thought I do it a few days early. What I actually had to get all the kids in the car drive up to mom and dads (hey a 35 min ride) and dig thru all her photo books, framed photos and a drawer! And I was able to find a few to share with you! So go on over to see Diana and sing up for this. It's really fun to see everyone when they were young. Last week I did baby/toddler and this week is Elementary! Here it goes!