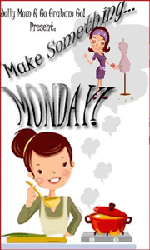 Well this is my mom's mac n cheese recipe ... she even brought over the ingredients for me ... LOL. Got to love mom's to come to the rescue! So here is an updated as mom says a Grown up Mac n Cheese. Check it out she even brought over homemade hotdogs for us!
This is what you need to start.
Put the cheese in just like the box calls for.
Yummy regular mac n cheese.
Add a can of diced tomatoes.