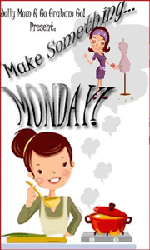 Well here is a weight watcher recipe that I was making and found I didn't have any of the lighter items so I had to go with what I had. The kids liked it of course with all the fat, defeats my purpose of eating better ... LOL.
Let Get Started!
Add can of corn to the casserole dish.
Add a tbs of canned green chili peppers.
Add a can of Pinto Beans.
Add 1/4 tsp Chili Powder and 3/4 cup of sour cream.
Add 1/4 tsp salt.
Add 1/8 tsp black pepper.
Add 1 cup rice and stir.
Add 3/4 cup of shredded cheese.
Bake for 350 for 30 minutes.
Tex-Mex Rice and Bean Casserole
Ingredients
1 spray(s) cooking spray
1 cup(s) canned yellow corn, drained, or frozen, thawed corn kernels
1 tbsp canned green chili peppers, chopped, mild or hot
15 oz canned pinto beans, rinsed and drained
1 cup(s) cooked brown rice, fresh or day old
3/4 cup(s) shredded reduced-fat Mexican-style cheese
3/4 cup(s) fat-free sour cream
1/4 tsp chili powder
1/4 tsp table salt
1/8 tsp black pepper
2 tbsp scallion(s), chopped (dark green part only)
2 tbsp shredded reduced-fat Mexican-style cheese


Instructions
Preheat oven to 350ºF. Coat a 2-quart glass baking dish with cooking spray.
In a large bowl, combine corn, chilies, beans, rice, 3/4 cup of cheese, sour cream, chili powder, salt and pepper; stir in scallions.


Spoon mixture into prepared baking dish and bake for 30 minutes. Remove from oven and sprinkle with remaining 2 tablespoons of cheese. Return to oven and bake until cheese melts and casserole is slightly bubbly, about 10 minutes more. Let stand for 5 minutes to firm up before slicing into 6 pieces. Yields 1 piece per serving.


Notes
Change the beans or cheese to your liking: white or black beans, reduced-fat cheddar or Monterey Jack cheeses all work well.If you want to brown the cheese more, place the dish (make sure it's broiler safe) under the broiler for a minute or two.